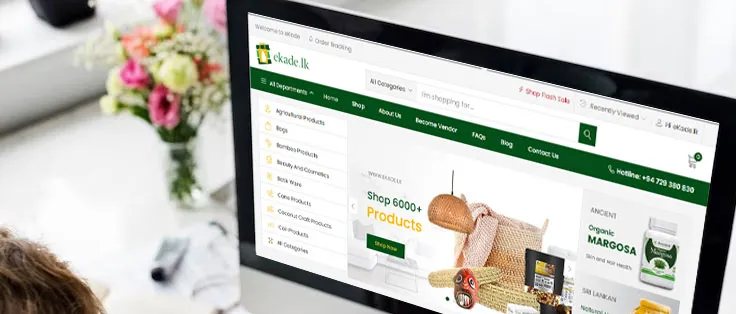 Find the product:
To find the product that you wish to purchase, you can either search on our website's search bar, or select the product through the categories menu which is present on the search bar, the side menu, and on the "Shop" page.
Place the order:
Once the product has been found and selected, you can purchase it by following these steps:
Click on the cart button present in the bottom right corner of the product to add the product to your cart. You can increase or decrease the number of items of a product you wish to purchase by clicking on the "+" or "-" signs below the product.


To view your cart, click on the shopping bag icon present on the white bar at the top.


Check the items in the cart and click on "Proceed to Checkout".


Fill in your billing, shipping, and payment information and click on "Place order".


Make the payment through the payment gateway.


You will receive an email confirmation of your order and if you have made the payment through a credit/debit card, a second email will be sent to confirm your payment.


Once we've received your order, our customer relations team will contact you on the provided mobile number.
A few helpful tips:
You can reduce the number of steps and order faster by registering or signing in!


Any promotional coupons that you may have can be redeemed by entering the coupon code on the "Coupon code" bar below the product and clicking on "Apply Coupon".


You can continue shopping after viewing your cart by browsing or searching for other products you wish to purchase. As you add items to your cart, your cart will automatically get updated.


The checkout page also offers you the chance to register through the "Create an account" option. Alternatively, you can select the product on the Shop page and open up a separate page to view product specifications. This page offers you the option to sign up through Facebook and Instagram.


Before placing your order, make sure you've agreed to the terms and conditions by selecting the option, "I Have Read And Agree To The Website Terms And Conditions".


We offer payment options that include, online payments (Visa/Mastercard), cash on delivery, or "pay and collect" at the eKade office located in Nawala, Sri Lanka.